Ever hear someone older than you tell you wistfully to travel while you're young? But who is listening to this sage advice? Turns out, quite a few college-aged adults. Increasingly, more Americans are choosing to take a deliberate gap year before or during college to travel, volunteer and pursue new or established hobbies. Emerging data show that these young people enter college and the workforce more prepared to succeed in school and life.
Many students these days are stretched to the brink and don't have time to develop interests outside of school or school-endorsed extracurriculars. So where does that leave pursuits like camping, rock climbing, surfing and other lifetime sports? Well, a gap year is the perfect time to delve deeper into just about any outdoor activity you're hoping to learn. Here are some tips for incorporating outdoor activities into a gap year. Onward!
1. Take a course.
If you want to try your hand at surfing, but have never seen the ocean, it's best to start with a course (that goes for any activity!). You can find programs that run classes in every sport under the sun, from a few hours to multi-month expeditions. For multi-sport programs in the US and abroad, check out NOLS, Outward Bound and the High Mountain Institute. Learning from experts will help with your technique and skill as well as keep you safe when you graduate to venturing out on your own.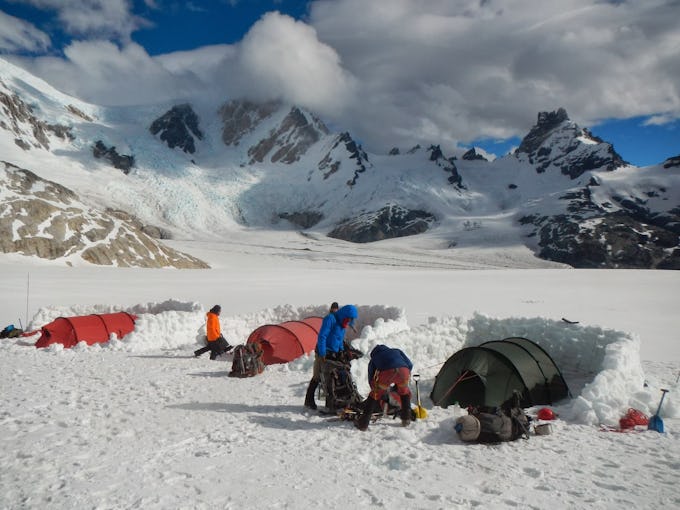 2. Think outside the states.
Did you know that Thailand has great rock? That Ireland has gnarly waves? That New Zealand can be traversed from end to end on foot? There are so many outdoor adventures to be had beyond our borders, and the living can be less expensive in other countries. Research the opportunities in other places and dream about the possibilities!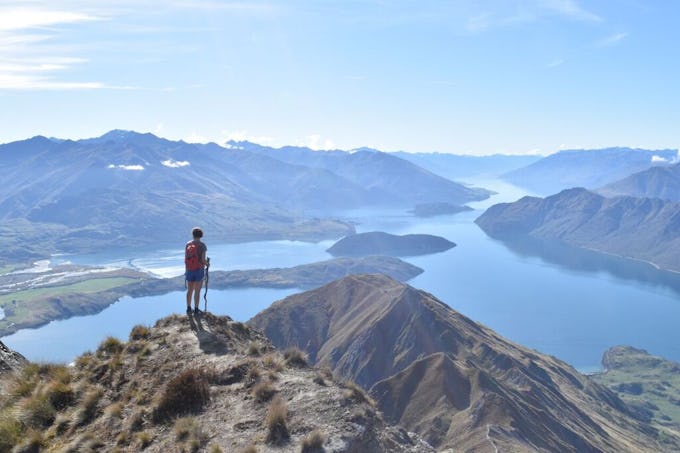 3. Combine activities.
Not everyone wants to spend all day, every day on the trail. Consider working outdoor activities into another pursuit. Some students will go to Latin America to learn Spanish, but spend their weekends hiking, kayaking, surfing etc. You can also join an international internship or volunteer project in a place with outdoor opportunities. One student I know who interned in Cape Town, South Africa, surfed every morning before heading into the office!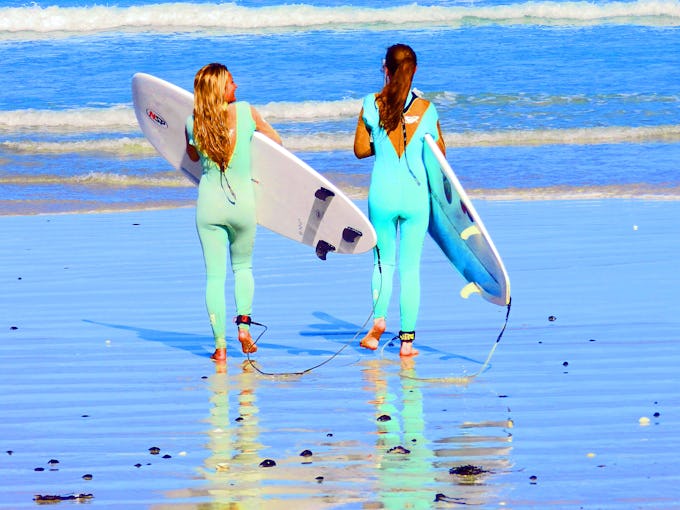 4. Try something new.
A gap year is the time to challenge yourself and experiment with new hobbies. Don't be afraid to try something completely novel! Some gap year programs include introductory outdoor opportunities as part of a semester-length program. This is the perfect way to dip your toe into a new sport without having to fully commit. Once you get hooked, you can spend time later in your gap year honing your skills!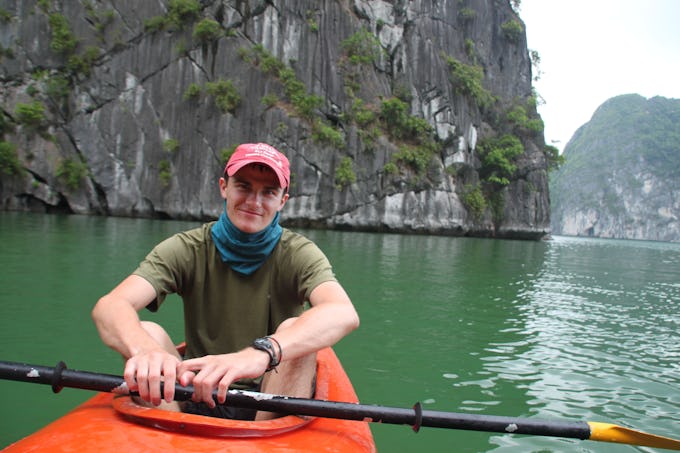 5. Stay safe.
It's always a good idea to get WFA or WFR certified if you plan on spending time in the backcountry. These wilderness medicine courses (taught throughout the country) will give you the basics for how to respond to an outdoor emergency. It's also a good idea to take one of these courses if you'll be traveling in areas of the world where modern medical facilities could be far away from your location.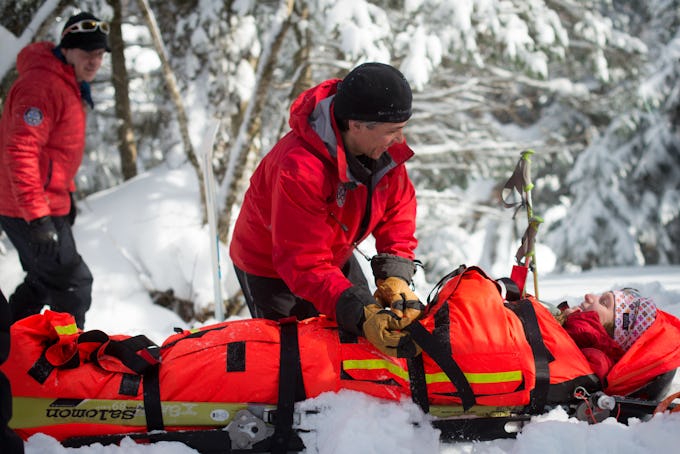 6. Build up to a big challenge.
It's probably best not to start your gap time with a huge challenge, like hiking the Appalachian Trail. Unless you begin your gap year fully equipped and trained, start slowly and build your expertise so you can tackle a lofty goal at the end of your year. For example, you may start your year with a multi-sport course in the fall, then work at a ski hill in the winter and then cap off your year by tackling a section of the PCT with a friend.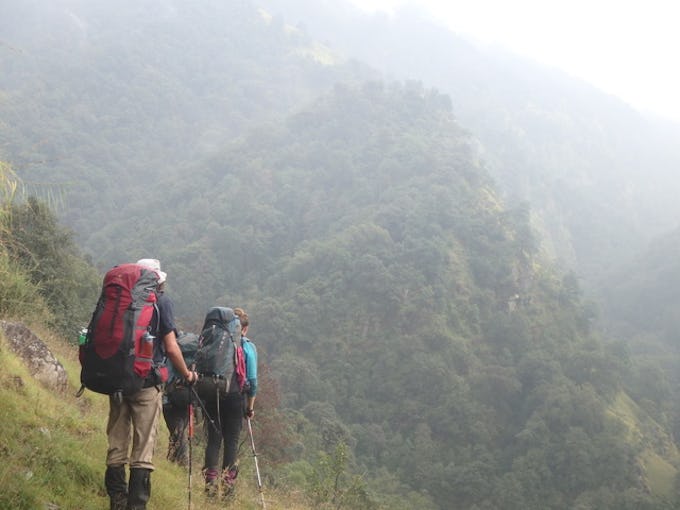 7. Find travel buddies.
Speaking of friends, find your travel group on your gap year. It's more fun and safer to play in the outdoors with companions. Choose people who share your interests and more importantly, are good decision-makers! If you don't have anyone in mind at the moment, participating in group activities and travel during your year will surely yield a new list of enthusiastic compatriots.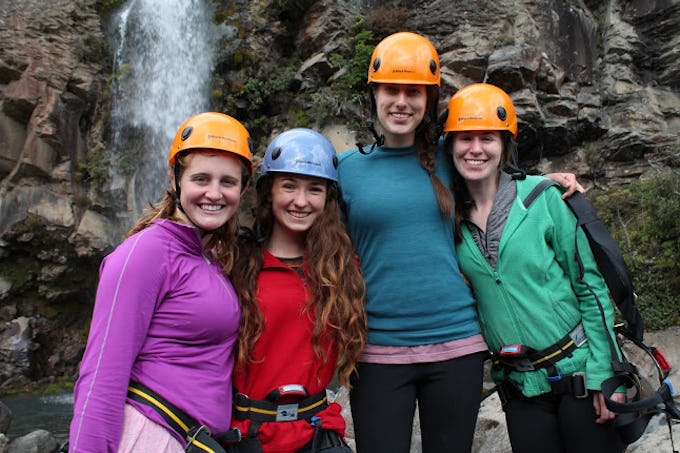 8. Keep exploring.
Whether you are starting college or career afterwards, keep developing your skills after your gap year. Your actual muscles aren't the only thing that will atrophy if you stop doing what you love once you move on to the next stage of life. Keep your newfound skills honed. Camp on weekends, join your school's outing club, or check out Meet Up for like-minded individuals in your area who you can continue to grow with. And be prepared for your gap year being the start of a lifetime of adventure!